How do you create a Labor Party that is open enough to take in new members quickly and not so open that it can be easily stacked? David Barda has a bold answer to an old problem.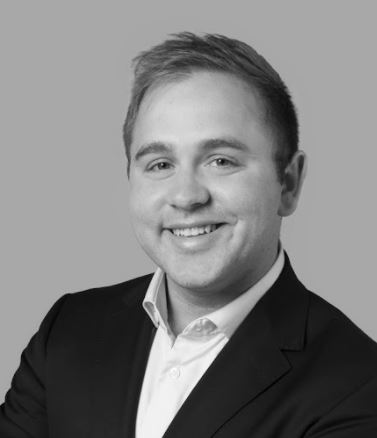 The Somyurek branch stacking allegations were sickening to all genuine ALP members. Small-minded people engaged in tribal and internecine warfare with no principles other than the acquisition of power represent the worst aspects of our party culture. The Bracks-Macklin Review provides a unique opportunity to re-make our party into one that is open, accessible and unstackable. Here's how.
Party membership reform usually falls over at the first hurdle. One person says we need an open, accessible party that is cheap and easy to join. Another says that the easier it is to join the easier it is to stack. They are both right. If we make the party easy to join, it can be manipulated by stackers who flood the party with fake members. If we make it hard to join, we exclude genuine supporters with no time or, frankly, interest, in filling out our forms or jumping through carefully constructed bureaucratic hoops.
Stage voting rights to level of engagement over time
One solution to break this deadlock would be for the party to adopt a 'two-stage' membership. The stages would match the member's voting rights to their level of engagement over time:
ALP Member
ALP Membership would be open to anyone not currently a member of another party and obtained easily over the internet for a modest fee. An ALP Member would have the right to receive party communications, attend ALP events and vote in Federal Labor Leadership elections. ALP members would not vote in FEAs, pre-selections, or for party officers.
Delegate Member
Delegate Membership would be obtained through an interview at head office at which the Delegate must personally pay a higher membership fee. It would be open to ALP Members who have at least two years of general membership and have attended a certain number of ALP events each year. A Delegate Member would have the right to vote in FEA elections, preselection ballots and elections for party officers.
Two-stage membership is not a new idea. We already have central branch membership and a waiting period for voting rights to accrue when you join a branch. Past reviews such as the Hawke-Wran Review recommended the introduction of 'Associate' members with fewer rights.
The reality is that most new ALP members just want to help Labor get elected, maybe attend some good discussions, and vote for the leader. They don't much care what an FEA is or who their local ALP returning officer is. The two-stage system matches that member's voting rights to their level of engagement and allows them to accrue rights if they become more engaged over time.
In contrast, Delegate Membership would be open only to the most engaged and active members. This rewards those party members with a longstanding interest in the party who show up to events rain, hail or shine. It means that those voting on the more internecine aspects of party organisation, FEA delegates, pre-selections and party officers, are the most engaged and informed members and the least susceptible to branch stacking. It also provides an incentive to longer serving members to attend ALP events to keep up their Delegate Membership rights.
Delegate Membership takes the sting out of stacking. It removes opportunities to stack from unengaged members. In order to manipulate a preselection or FEA election, a branch stacker would need to convince the potential 'stack' to personally pay a high membership fee over the counter, undergo an interview at head office and attend at least three or four party events over two years. It would be almost impossible for a person to attend an interview and multiple events without being genuinely engaged. A person willing to engage with the party at such a high level is not a stack, they are a supporter.
Two-stage membership – costs and benefits
Of course, for those who have fought long and hard for party democracy, this system comes at a cost. Existing members would lose certain rights. Yet today few members exercise these rights. Turnout at FEA elections is often as low as 10-20 percent of members in some FEAs (whose numbers are currently inflated by a large number of fake members). This proposal would reward members who have a longstanding commitment to the party and considered views on how it should operate. It would exclude stacks, newer members, and those with lower levels of engagement who are more susceptible to manipulation.
For those who might be dismayed at the idea of removing rights from existing members, it might be some comfort to think about what our party might look like if everyone voting in FEAs and pre-selections was an active, engaged party member. Imagine an FEA election where the key to winning was not who could turn out the most stacks, but who could convince the most members to vote for them. Imagine a pre-selection that was not pre-determined. Where active and engaged members attended and listened to candidate debates, and made genuine choices about who they were going to vote for.
Without an army of faceless stacks, it would be harder for factional operatives to put up mediocre candidates whose main claim to public office is time-serving in low-level factional jobs. Factions would need to find better candidates with real relationships across the party in order to win. Two-stage membership could re-invigorate our party democracy.
Two-stage membership – managing the process
Delegate Membership would also require that ALP events be certified by the party. Once, this would have involved complicated attendance sheets and record keeping. But the days of passing around a dusty attendance book are over. ALP meetings could be pre-approved by Head Office, which could upload notice of the public event to the party website.
Attendance could be registered through a mobile app where the organiser could scan a barcode on the member's ALP membership card to register attendance. Ideally, the ALP would create an app to do this without membership cards, but, as a lifelong card carrier myself,
I am not going to take your card away. This process might actually help the party to work out how to better engage with its membership. Head Office would know which branches were most active, which events were most successful and, importantly, which members we need to make more of an effort to reach out to.
Adem Somyuerk was no bright star in our party. When his faceless numbers replaced merit, it was no surprise that our party began to wither away. Two-stage membership is an opportunity to ensure that this never happens again. If we get it right, we can live up to the better angels that guided us on the day that each of us joined the ALP and build a party we can be proud of.
David Barda is a Senior Associate at Slater and Gordon Lawyers. He was an ALP staffer during the Rudd-Gillard Governments and has worked for British Labour Leader Keir Starmer MP and on the 2012 Obama campaign.