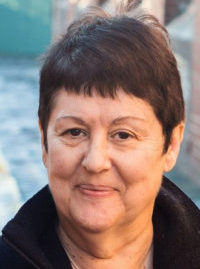 Janet McCalman writes: Labor's historic mission has always been to organise those without power and to bring them to power through democratic representative government and union organisation. It is a profoundly democratic commitment to the human right to freedom of conscience and political participation: the right to a voice that is heard.
And for two hundred years, the single most important institution that has emancipated poor and powerless people around the world is the principle of one person one vote by secret ballot.
The secret ballot was first introduced in Victoria in 1857. It was a World first which has come to be known ever since as 'The Australian Ballot'. It is a proud national achievement. Men died at Eureka for this right. It is a fundamental freedom that must never be compromised.
Yet when someone joins the Labor Party, they discover that there are actually three other parties within the Labor Party: the Right, the Socialist Left and the Disenfranchised who do not belong to factions. If these eager new members do not join and conform to the voting directions of either the Right Party or the Left Party, they find themselves silenced and marginalised. Those who do play the game and become elected as conference delegates soon discover that they have lost their rights.
On the conference floor, delegates are required to hand their ballot papers to factional operatives, who fill them out and lodge them. For a time, delegates were divided into pairs to check each other's ballot papers for correctness. And if factions seek to circumvent secret voting by requiring delegates to sign a pledge of obedience, that is just as bad. These practices egregiously violate the party rules on secret voting.
Failure to conform to factional discipline may result in loss of future preference as a conference delegate, or loss of a job as a political staffer or union official. You may be marginalised, even shunned and abused.
This is not solidarity; it is coercion and corruption. Open voting by show of hands has its place on the shop floor, but not in a deliberative, structured, ostensibly democratic registered organisation that is seeking to govern.
And why is the secret ballot ignored? Because the real purpose of the parties within the Party is to prevent the other side from taking over and placing their factional candidates in safe parliamentary seats.
For pre-selections, sitting members should be entitled to protection of their tenure for as long as they continue to do their job. Challenges and new pre-selections need to be conducted openly, with the participation of the rank and file.
If, after a secret ballot, the members of the relevant FEA or electoral division have produced a 60% two-person preferred outcome, that should be ratified, not cast aside by the POSC (Public Office Selection Committee) factional members, who just as at State and National Conference, have their ballots filled out for them.
Otherwise the Stability Pact can overturn even the strongest local vote. And the Stability Pact itself, drawn up between faction leaders to divide most winnable seats and other positions of power, alienates even the rank and file members of their factions, let alone the bulk of the party. These leaders are rarely freely elected but have asserted their right to power by force of personality and deals with mates. No wonder so many despair of Labor ever giving them a voice and a place at the table
If we want to win back the respect of the voters of Australia, we need to behave ethically and hold to the principles that have driven our movement since the French Revolution. Abuse of fundamental rights is not trivial; it is corrupting.