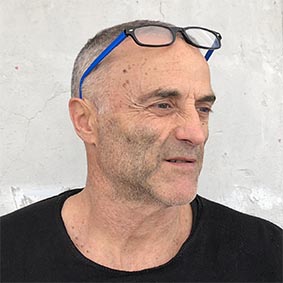 Peter Holding writes: Secret ballots may be needed to ensure democracy in certain situations but not others. Everything depends on the context.
In some contexts, a secret ballot is actually regarded as anti-democratic. We insist on open voting in Parliament and on Local Councils. We hold that members of Parliament and Councils, as representative bodies, must be accountable to their electors and not just to their political parties.
So those who put the representative into Parliament or on Council should be able to see how they have voted on an issue. We insist on open votes even though, in the case of Parliament, we know that party discipline will determine the result of the vote in 99% or more of cases.
The POSC (the ALP Public Office Selection Committee) is responsible for electing ALP candidates for public office. Like Parliament, the POSC is a representative body. Under Party rules, a 50% weighting is given to the POSC vote. The other 50% is constituted by a local plebiscite – a vote of ALP members in the electorate where the candidate will stand.
Also under Party rules, State Conference delegates elect the POSC by a secret ballot. State Conference is also a representative body. Half of its delegates are elected by ordinary party members of Federal Electorate Assemblies (FEAs) who elect them in secret ballots. The other half are appointed by affiliated unions.
State Conference delegates usually receive votes at least partly because they pledge to support candidates of a similar political or factional outlook in elections for State Conference committees, including the POSC. Since State Conference is a representative body, there is really no strong basis for asserting that votes of its delegates, let alone POSC delegates, should be secret at all. Nobody argues that State Conference votes over the Party's platform or policy resolutions should be held in secret. State Conference votes on policy resolutions are open votes, as they are in Parliament.
The legitimate purposes of the secret ballot are to protect against bribery, corruption, and intimidation. Bribery means 'paying money for someone's vote or promising a degree of patronage as payment in kind'; corruption refers to someone (for example, an employer) threatening 'to punish those dependent on him unless they vote his line'. Intimidation refers to 'producing in people a diffuse sense of fear about what may happen to them if they do not vote a particular line'. However, if these factors are not present then there is no particular reason to support a secret ballot or to regard voting in secret as an obligation on the voter as opposed to a right the voter may wish to exercise if that is his or her choice.
The notion that the secret ballot is necessary to protect factional members from intimidation is fanciful. People join factions voluntarily and can take themselves out of the faction by refusing to follow its ticket or to show their ballot paper to another faction member.
Moreover, the secret ballot does nothing to protect the ALP from the corruption of branch-stacking. There is absolutely no reason to think that stackees cease to vote for their sponsors' candidate because of the secret ballot. The current secret ballot rules have done nothing to prevent branch-stacking.
The Howard Government introduced secret ballots in 2005 to weaken on the job union solidarity. It argued that secret ballots would prevent worker intimidation by unions or pro-union colleagues. In this context, the secret ballot preferenced individual over collective rights and sought to hamper the right to strike through time-consuming bureaucratic impediments. The secret ballot obligation is imposed irrespective of whether a majority of workers affected would prefer an open or secret ballot.
The current ALP Victorian Branch rules only require secrecy while the ballot paper is being filled out. There is no specific rule against a voter voluntarily showing a completed ballot to other party members. The only place voters show their ballots to other members is at State Conference when electing committees, including the POSC. Nobody shows their ballot in the elections held to elect state conference delegates or in local preselection plebiscites, or at least, I have never seen it.
What do you look for in candidates that you vote for as State Conference delegates? If you are like me, you try to vote for candidates that support the policies you want to see adopted by Conference and who will vote for people in State Conference elections whose views most align with yours. I am happy for the ballot papers of these candidates to be checked. That way I am assured they vote consistently with the reasons why I have supported them. Under these circumstances I fail to see any departure from democratic principles in the ballot paper being checked.
The situation is different in FEA elections to elect State Conference delegates in the first place. Here the secret ballot should be observed. These are not votes of a representative body.
The most common reason delegates at State Conference show their ballot papers is for factions to check their members have followed their ticket. If they cannot do this, their ability to implement factional agreements regarding pre-selection may be weakened. No faction would be able to guarantee to another faction that all its members adhered to the agreement.
So if you are an ALP member who does not like groups of individual freely associating with others to influence election outcomes, or, who dislikes factional agreements over preselections because you feel it undermines the effectiveness of the vote of non-faction members, then you might want to impose secret ballots on all voters – not just as a choice that a person can freely exercise. Fair enough I suppose. Just please don't hide the desire to make factional agreements more difficult to implement behind a pretext that imposing secret ballots on a representative body is somehow inherently more democratic.
Imposing secret ballots may or may not succeed in weakening the enforceability of factional agreements. But it is unlikely to end them. If the factional agreements are then breached, factional power struggles may become more likely. Some may think this will lead to a flourishing of internal party democracy. Personally, I doubt it.