Sarina Greco, President Prahran ALP, forwarded Open Labor the following article. Open Labor does not have a single position on this important matter. Sarina Greco writes.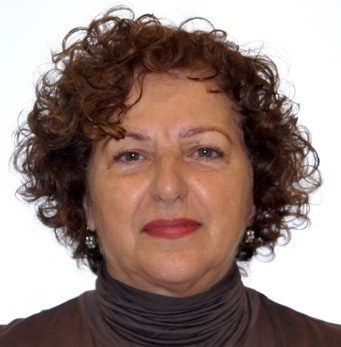 Members should be aware a rule change being considered to change from the current branch rule that members must be part of a branch in the Federal electorate in which they reside to there being just one branch in each state electorate and that members must join the sole branch in their state electorate. This paper opposes this proposal.
Beware of super branches
No need to mess with a member's right to choose which branch to belong to within their federal electorate boundaries.
Realising the full potential of local branches requires a deep change of culture, democratisation and proper member training and resourcing, not a change to the catchment of branches.
Invest instead in the Labor Academy training and capacity building for all members and branch executives to achieve active, well-run smaller Branches in every part of our State.
Proposing a State electorate-based structure to replace smaller local branches is a risky proposition. It threatens to disrupt the one member focussed structure that is a constant presence of the Party in community at a time when Victorian Labor is fighting to restore its reputation and trust in the eyes of current members and in the community generally. A one size fits all approach, removing member choice, disturbs the Party's anchor in local community branches while failing to address the more pressing problem of well run, active branches in every part of our State.

The Party is in a critical period of great upheaval and turbulence. It is the local community branch structure where the primary enduring connection to the Party resides. It is risky beyond measure to disturb the loyalty that members have to their local branch and the social networks.

A local active branch serves an important purpose for the Party — as the constant Labor connection, providing continuity, creating local networks and conserving local history and knowledge for the Party. It is these connections and friendships that members experience in their local branches that is helping keep members connected and optimistic about the benefits of Federal Intervention and the promise of a reformed member-focussed Labor Party.

Small and local branches are preferred by members who want to join a group of like-minded people where everyone knows your name. This proposal for larger Super Branches assumes the opposite.

The recent member consultation report reiterated that most Party members believe local branches should operate but noted the need for greater interaction and support from Head Office. This is echoed in all the member forums held recently and is a consistent theme in Party reports: the Dreyfus Report, the Hawke/Wran Review and the Faulkner, Bracks, Carr Review. All advocated branches with a strong connection to their local community.

Research tells us that the optimum size of groups in an association or enterprise (in this case focussed on the Rule 10.2 Objectives of the local branch) is optimally 25-75, with a median of 50. This size allows the Branch to draw on the diversity and experience of members, but also ensures a critical mass of members needed to put plans into action. A Branch of this size is still self-manageable and cohesive as those of us in leadership roles in Branches understand well — the size of the group is important in any structured or organised activity that involves an element of planning, method, continuity and persistence.

On a very practical level, there's the difficulty of finding and, indeed, paying for large suitable meeting locations. Too often, these will inevitably end up being seminar like settings in halls. This will inevitably reduce the sociability of meetings which is a major draw card for people attending Branch meetings. Image a change from members catching up informally in a local pub over a meal or drink before the meeting begins, to one where members turn up to a large venue where no longer do they know people by name and struggle to feel part of a close-knit group. Larger, single option Super Branches are a recipe for losing people not attracting people.

Creating larger Super Branches risks Labor losing touch with its network of engaged and energised volunteers. And if it does, it will lose its great advantage over the LNP of having a strong 'ground game' come election time. There is a danger that by loosening contact with members at a local level, those members will not feel any reason to become involved. That their party involvement will become a theoretical proposition and there will be no motivation to campaign at a grassroots level with phone banking, door knocking and letterboxing.

If an argument for this kind of change to the Branch structure is to prevent branch stacking, there are much better alternatives which are measurable. For instance the critical step of authenticating membership could require new members to attend at least one branch meeting with suitable ID in order to obtain future voting rights; plus a formal induction process to welcome and introduce new members and learning about their motivation to join the Party. The Labor Academy can provide that induction.

Maintaining smaller local branches can still meet a requirement that members must join a branch which is in at least in the same local government area, the same state electorate or the same federal electorate in which they reside.

The proposal seems short-sighted with a State redistribution planned in the next 12 months, which could bring further disruption and changes to branch membership.

Closing county branches which are embedded in local communities will see their members lost because the travel distance would be too be great.

A key role of local branches is to represent the local community's interest to their local MP's and groups within the Party thinking about policy and program design. This is especially critical for branches without a sitting member. At election time, the branch's knowledge of community issues and needs is what a prospective candidate will tap into and offers first-hand interaction with the lived experience of local members, their neighbours, and networks.

Candidates and local MPs can and do benefit enormously from having a number of smaller branches, each embedded in their local part of the electorate. For example, smaller active branches, such as Prahran, North Melbourne and Frankston East, are able to connect to a local part of the electorate and bring valuable insights and knowledge about issues for local people and business, their strengths and aspirations — insights into issues of social and economic inclusion at the local level. Often these issues are specific to a cohort within an electorate and without this knowledge, policies can exclude some groups.

Local branches have a significant role to play in making Labor electable. Members have an ear to the ground for the impact of proposed policies on communities. The recent example of the Dividend Imputation Tax policy that Chris Bowen took to the last election demonstrates that local branches knowledge and concerns must not be dismissed as these are valuable informants on the impact of policies on local people. However, members regularly say their branch motions don't go anywhere, and are ignored.

Members should be encouraged to join geographically horizontal groups convened around an area of interest, such as LEAN, Rainbow Labor and Labor for Refugees. These policy-focussed groups have proven very successful in advancing well thought-out policy for the Party. Additional groups of this type are supported for the purpose of policy discussion and promotion. However, members of these groups should belong to their local Branch for an important reason: our Party is stronger when all branch members have a range of pathways to make a two-way contribution to the Party's policy thinking.

Membership of these policy related groups should not replace the member's belonging to a local community Branch; participation in such a group alone should not confer member voting rights. People must be accepted as branch members in a local branch to take up this right.

The Super Branch idea of one branch per State electorate misses the point entirely of what's needed to make local Branches 'fit for purpose'. Changing Branch boundaries ignores the more fundamental issue — the chronic lack of resourcing, capacity building and bespoke training for members and Branch executives that supports strong and active membership and branches.

The key question for the Party is how it creates and resources more effective local Branches — Branches that contribute to and grow the Party and its community connections, that work to increase community support for Labor Party and its policies, and which support its local vote.

For too long, the Victorian State Branch has treated local branches and members as fodder for election campaign volunteering, ignoring Branch Executives and keeping them in the dark, not even providing upon request the contact details of fellow Executive teams in neighbouring Branches for the purpose of collaboration and mutual support. Realising the full potential of local branches requires a deep change of culture, democratisation and resourcing, not a change to the catchment of branches.

In response to frequent calls for a systematic member training and capacity building strategy, in 2018 the Federal Party set up the national Labor Academy project. One of its first tasks was to conduct a National Member Training Needs Survey which received responses from over 900 Labor members to a set of questions about member training and support. When asked what information, induction or other training about the Party they had received, the vast majority of members said they received none or very little induction or training when they joined the party.

The Labor Academy pilot phase was completed in 2019. Now is the time to launch the Labor Academy in Victoria so its program of member training across a range of levels of engagement in the Party's work can be implemented. This will include member induction as well training and development of future Labor leaders and supporting members and executive teams in delivering the culture change that is needed to fully implement the reform agenda at the grass roots.

With a level of financial support to complement the significant voluntary contribution of members, the Labor Academy can become the Victorian Party's platform for state-wide grass roots connection, learning and development and practical support for members' participation in the Party's work.

An informed, proficient and committed membership, and a deep change of culture, is integral to the successful adoption and implementation of reforms resulting from the Federal Intervention. By prioritising training modules that strengthen members' sense of belonging to the Party and the Labor movement, the Labor Academy can help mobilise members to support reforms, implement them in practice, and vote for positive change at Conference.

In conclusion, a member's right to choose which Branch to belong to within their Federal electorate boundaries should not be removed. A change to the catchment of branches to a one size fits all, Super Branch will do nothing to achieve active, well-run Branches in every part of our State. This will require a deep change of culture, and an investment in the Labor Academy for quality training and capacity building initiatives for all members and branch executives.
Recommendations
No change to Rule 10- Local Branches. The status quo should continue so that members have the choice of joining a local branch within their Federal electorate boundaries. If geographical requirements were needed, and to help ensure community connectedness, members could be required to be living in the same Federal Electorate, State electorate or Municipality (their boundaries rarely change) as their branch.

Resource and implement the Labor Academy in Victoria to provide induction for all new members, not only for attraction and retention of members, but as a sensible authentication step. The Labor Academy program of training and capacity building for members and local Branch Executive Teams is essential for the challenges ahead in rebuilding the Party from the grass roots up.
---
Sarina Greco thanks Madeleine Sanders, Eric Dearricott, Megan Poad and Bernie Duffy for their input, and branch members for their feedback.