Dear Victorian Branch members, today marks the end of our period of Administration of the Victorian Branch of the ALP.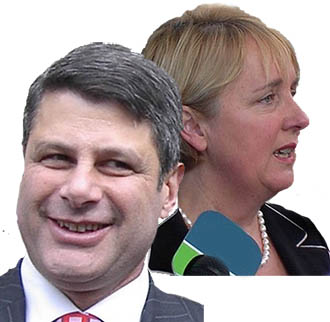 The past twelve months have been difficult for all of us as Party members, not only as we dealt with the significant challenges our Party faced in response to the shocking revelations of industrial scale branch stacking which were aired in the media, but as we did so while the world dealt with a once in a century global pandemic.
But it is with a great sense of optimism we write this, our final communication to you as Administrators of the Victorian Branch.
We know that we asked a lot of you, the members of our Party, in completing the work we were tasked with doing. We have made difficult decisions and recommended bold reforms, but we feel that with a significant degree of help from you, our members, we leave the Party in a strong position.
Firstly, to the membership audit.
As long serving members of the Labor Party, we have seen first hand the good that our movement and our Party can do for Victorians and Australians.
Our review into the party membership has proven what we already know – that the vast majority of contributors to the movement are genuine in their intentions, passionate about the plight of working Australians and dedicated in their pursuit of a fairer and more inclusive society.We have, however, also seen that there are people with the wrong intentions, who join in a nefarious pursuit of power for power's sake.
Over the course of the last six months, we are proud to have led the review that has removed many of these people from our party.
It was not easy, but it was the right thing to do and our movement will be much stronger with a membership roll who's integrity is assured.
Secondly, we would like to update you on the reforms made to our Party, its rules and its structure.
On Friday, the National Executive endorsed the changes to the Party Rules which give effect to the 37 Recommendations for reform we made in November.
Like our final report, these Rule changes were made with you, our members, at the core.
We believe these Rule changes will help ensure we never end up in this situation again.
They will be made periodically over the course of this year and into next year, when we hold a State Conference and return the Party to an elected Administrative Committee.
We attach a copy of the Rules here, and note that further guidance on interpreting the changes will be provided by the State Office shortly.
Thirdly, we would like to thank our incoming Interim Governance Committee – Susie Byers, Ben Davis, Michael Donovan, Linda White and Lloyd Williams – five people with long experience and deep commitment to the Labor Party and the Labor Movement.
The Party is in safe hands with these five people. We would also like to thank the Victorian Labor staff who have supported and assisted us through this process of administration, providing us with all the necessary information and cooperation.
Finally, and most importantly, we want to thank you, the members. You are our Party and it does not exist without you.
You have supported us through this period of significant upheaval and we could not have achieved what we did without your patience, commitment and dedication.
We had you in mind at every step of this journey and we hope that we have made the Party we all love even better.