Joe Biden's near $2 trillion spending package shows a government that is prepared to spend serious money to address the inequality that is eroding democracy from within. As our National Conference looms, does our party understand how much the world is changing? In this article for Open Labor, Peter Holding of the Victorian ALP's Economics Committee describes his committee's attempts to get the party leadership to take inequality seriously. He writes:
Redistribution has always been at the heart of social democracy. Today it may be the only way to tackle the inequality that is steadily destroying democratic societies from within. At the same time, because interest rates are not only historically low but unlikely to rise in the foreseeable future, government action to address inequality is more possible than at any time since the Great Depression. Joe Biden seems to understand this, as the massive spending package of nearly $2 trillion he has shepherded through Congress suggests. But does the ALP?
A key issue in the next election will be the fiscal policy of the major parties. In the 2019 election the ALP tried to outdo the Coalition by promising a quicker return to budget surplus, and a larger surplus. Making good on this promise drove Labor's revenue-raising tax policies. But all evidence suggests that even since the 2019 election, times have changed.
The Victorian ALP's Economics Committee has unanimously endorsed a number of proposed amendments to the draft platform released by the National Policy Forum. The most important calls for deleting the following sentence from the original draft:
"Labor will deliver sound public finances by adhering to a fiscal strategy that achieves a balanced budget on average over the economic cycle."
The committee endorsed the following amendment:
"Labor will deliver sound public finances by adhering to a fiscal strategy that takes into account the need for fiscal stimulus during periods of economic downturn and recession, but keeps spending to a responsible level, ensures that public debt charges remain sustainable (as a share of GDP), and is consistent with maintaining inflation within target rates.
"Labor will take advantage of near zero interest rates to lead economic recovery through capital and recurrent investments that will increase economic growth, productivity, labour force participation, in ways that benefit both business and workers and that aid the transition to a zero emissions economy."
The committee wrote to Shadow Treasurer Jim Chalmers arguing that whatever views people might have on the merits of achieving a balanced budget in normal times, "it is clearly not suited to the short to medium term outlook and we urge you to delete the paragraph from the draft ALP platform."
Our letter also said:
"Oliver Blanchard, former chief economist of the IMF, has stated that where interest rates are expected to remain below growth rates for a long time, the issuance of debt without a later increase in taxes may well be feasible. Public debt may have no fiscal cost. If interest rates remain below the rate of economic growth then a government that borrows to finance the initial spending, as well as the subsequent interest bill, will nevertheless see debt fall as a share of GDP.
Historically low interest rates would give an incoming Federal Labor government an unprecedented opportunity to lead economic recovery through capital and recurrent investments that will increase economic growth, productivity, and labour force participation, as well as aiding the transition to a zero emissions economy. This will benefit be of benefit to both business and workers and contrasts with the Coalition's approach which has no comprehensive jobs plan, contains poorly targeted tax cuts that will neither enhance productivity, nor maximise spending."
The committee consulted directly with Chalmers' office on the wording of a replacement paragraph. Pleasingly, while the committee's proposed amendment was not accepted, the relevant paragraph in the latest draft of the platform is much improved and now reads:
"Labor will deliver sound public finances by adhering to a fiscal strategy that is responsive to the economic conditions of the time, keeps spending to a responsible level and ensures that public debt levels remain sustainable.
As Australia emerges from recession, Labor believes that a responsible economic and fiscal strategy should support a strong, inclusive and sustainable recovery that gets Australia back on the path to full employment as soon as possible, in a way that starts to tackle insecure work and chronic underemployment.
This recognises that the most responsible and effective way to manage the budget in the current circumstances is to support the economy and job creation."
In my view, the fiscal strategy Labor adopts for the next election will be critical. Personally, I think the four basic options are as follows (or some combination of them):
1. Labor can repeat its 2019 election strategy by promising a quicker return to a budget surplus – that is, a smaller public debt sooner under Labor than the Coalition;
2. Labor can promise that its public debt will be around the same level as Coalition debt but that it will get better "bang for the buck" in terms of jobs growth by eliminating wasteful spending and reprioritizing that spending to more productive, employment creating, or socially useful ends;
3. Labor can acknowledge its public debt spending will be bigger than the Coalition's but argue that this is necessary to stimulate job growth and that because interest rates are so low, increases in net debt will not result in debt increasing as a proportion of GDP, as long as the spending leads to economic growth.
4. A strategy based on a Modern Monetary Theory view where government spending can increase without increasing debt or taxes provided that this does not cause inflation.
Option 4 is most unlikely. I think Option 2 may be more likely than Option 3 because Labor economic spokespeople have criticised not only Coalition wasteful spending, but also the overall size of the Coalition's deficit. However, our Committee believes that a failure to take up Option 3 may be a wasted opportunity.
Economic inequality
The committee also put forward an amendment in favour of an inquiry into economic inequality, which was not taken up.
The Andrews Government has announced an inquiry with Royal Commission powers to investigate the ongoing effects of colonisation on Victoria's Indigenous community and chart a path to reconciliation.
But despite its commitment to addressing insecure work and numerous references to inequality in the platform, the Party seems to be afraid to involve the community in a more formal discussion about economic inequality.
The amendment suggested by the committee and the supporting argument was as follows:
Examining and measuring economic inequality
"The work of French economist Thomas Piketty demonstrates that capitalism's tendency to produce inequality results simply from the rate of return on capital generally exceeding the rate of economic growth. Returns on assets, like real estate and shares are disproportionately held by the wealthy. Because they rise faster than overall economic growth, without government intervention, the overall proportion of total wealth held by the rich must increase relative to everybody else.
"This is why we support a progressive tax and welfare transfer system, public provision in health, education and other key services, and an industrial relations system with relatively high minimum wages and freedom for workers to collectively organise and bargain.
"But we also have never viewed increased equity as benefitting only those who are disadvantaged. Equity benefits all members of society. Today it has become obvious that increases in the incidence and extent of economic inequality are economically inefficient, destroy social cohesion and risk the health and well- being of all.
"In Australia and globally, inequality continues to grow. This trend pre-dated the COVID-19 pandemic but has been both exposed and exacerbated by it. The top 1% of Australians own more wealth than the bottom 70% of all other Australians combined. This is while worker wage growth remains sluggish and the wealth share of the bottom half of Australians remained stuck at just 9% in 2018.
"Labor is committed to fully explaining and measuring the growth of economic inequality.
"The Whitlam Government's Henderson Commission of Inquiry permanently changed the discussion in Australia around the extent and measurement of poverty. Labor will therefore establish an inquiry into economic inequality to examine the following sorts of issues:
• What is the extent of economic inequality in Australia?
• What do Australians believe to be the extent of economic inequality in Australia, and to what extent do their perceptions match reality? What levels of economic inequality, if any, would most Australians think is fair or tolerable?
• Who holds the wealth and in what form? Does concentration of wealth in Australia pose a threat to democracy?
• Which, if any, particular groups in Australia suffer more extreme incidence of economic inequality and why? How can their situation be improved?
• What is the impact on inequality of issues such as the COVID pandemic, climate change and its associated 'major events' such as fires, floods and heatwaves?
• What are the best policy options for reducing levels of economic inequality to levels most Australians would regard as fair or reasonable?"
The committee supports the ALP maintaining its identity as a party dedicated to reducing economic inequality. It believes the party needs to involve the community in discussions around the extent of economic inequality, community views about tolerable levels of inequality and what can be done to measure and reduce it.
---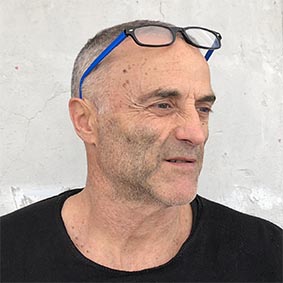 Peter Holding is Secretary of the Victorian ALP Economics Policy Committee. The committee is elected by State Conference to develop the state party's platform. It has no formal role in development of the draft national platform but as a constituent unit of the party it put forward amendments to the consultation draft platform. The National Policy Forum, together with relevant shadow ministers, develops the final draft of the platform to be considered by National Conference.