Administrators Jenny Macklin and Steve Bracks wrote to Victorian ALP Branch members that on 27 November 2020, the ALP National Executive considered their final report, which made 37 recommendations to reform our Party. Macklin and Bracks wrote that: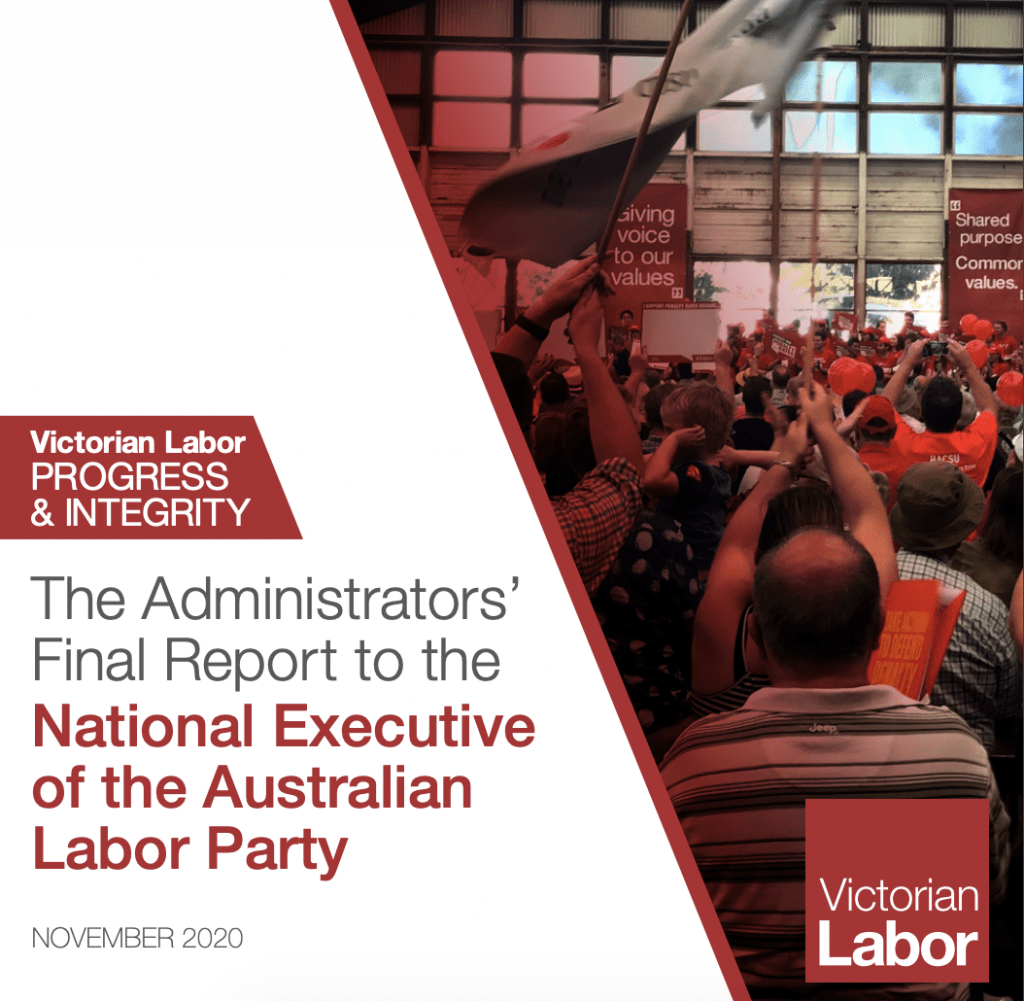 Download full copy of the report here [PDF 4MB].
We want to thank you for your patience, commitment and encouragement for the work we've undertaken in this extraordinary year.
Your ideas, comments, submissions and proposals have helped us enormously as we brought together these recommendations which seek to bring meaningful change to Victorian Labor, and ensure that it is a Party that exists for the benefit of its members, and is true to its purpose of achieving a fairer and more just society.
It is not lost on us that while we achieved this work the Andrews Labor Government, for which we all campaigned, steered us through the threat of a global pandemic with public health, safety and social justice at the heart of their mission. It served as a powerful reminder of why we are here in this party and what is at stake.
This report has been written with you, our members, at its core. The Party's structures, rules and governance must be designed to ensure that your commitment to our Party is rewarded, and that members feel that they truly can give voice to their values and achieve a shared purpose.
It was accepted and endorsed with one minor change to recommendation 31, to allow for one additional member on the Interim Governance Committee, which will stand in the stead of the Administrative Committee following the conclusion of our Administration on 31 January 2021.
 We now look forward to implementing the recommendations and continuing the work to improve our Party.