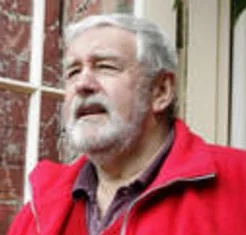 I strongly support those submissions which I have seen calling for far greater democracy, transparency, and strong democratic links to local communities, and to the many movements for a progressive society, such as climate change, women, indigenous, environment, unions/workers, etc., of which the ALP already has fairly strong links, but they can always be improved.
However, I would like to focus on the role of unions in the ALP, because they are the basis of the factions, and whatever democratic changes which we hope will come out of this process, will all be for nothing unless there is a change of the factions, and the of unions within them. Unions now only count about 15% of the workforce as members, although their impact is far larger. Of that 15% only about half the unions are affiliated to the ALP, i.e. about 8 -9 % of workers, and then the affiliated unions have very few ALP members within their ranks. So it all boils down to the unions representing very few ALP members or workers, and yet have 50% of all decision making bodies in the ALP structure, this is artificial, and this discrepancy is further enhanced by their very powerful influence through their factional power, no matter which faction. This is not democratic, and if something is not done to change this set up, all the rest of the excellent ideas being put forward for democratic change, will amount to naught.
I believe that there should be a study of international experience to see what is best practice democracy, regarding the relationship between unions and Social Democrats/Labour Parties around the world, as this relationship varies a great deal. For example I am aware that in the early nineties, the Swedish Unions which were traditionally affiliated to the Social Democrats, by amicable agreement ended their official affiliation for a number of reasons, but have continued to work very closely, and some say the relationship is better than it was before. It should be noted however that Swedish unions have large number of their members are also member of the Social Democrats, with branches, (clubs as they call them) in many large workplaces, something that does not exist in Australia, but would be good if it did. Because of that larger SD membership the unions maintain a strong, but democratic influence in getting agreement to their agenda. This arrangement is unlikely to be agreed do with our affiliated unions, but the suggested study should examine it anyway, for lessons, good and bad.
However the British system should certainly be considered for adoption here, maybe with changes to suit the specifics of our traditions and methods of work. Union members in Britain are asked whether they want to pay an amount over their union dues, for them to have links to, and some rights within he British Labour Party. The union then affiliates to the LP on those members agreeing to pay the political levy, and the numbers who do are reasonably substantial. Those paying the levy then get rights to attend LP branches, participate in selection of political candidates and leaders, and a say in policies. This is better than our system where a handful of union factional leaders make far reaching decisions, on issues which the membership is rarely canvassed about, and it provides a real incentive for the union leaders to campaign to have as many of their members as possible, pay the political levy, to enhance that union's influence in a more democratic way, within the Labour Party.
There is no perfect system, and no matter what means are adopted, it will have flaws. But recommendations from this inquiry will not have done the job, if it does not suggest some changes to the current union relationship to the party, and this must include in some way or another, suggestions for unions to have an incentive to get far more of their members into, and influencing our party.
---