This is an edited version of Dennis Glover's submission to the Bracks-Macklin Review of the Victorian Branch of the ALP. Dennis writes: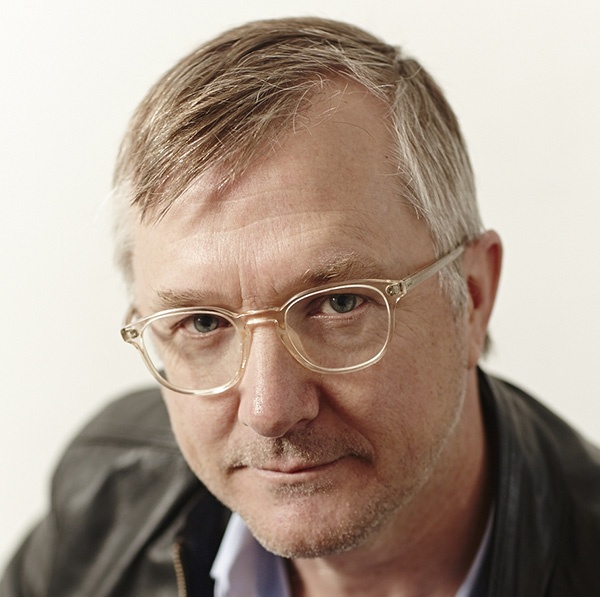 I am going to confine myself to answering the first question of the review submission form.
My 38 years of experience working at the highest levels of the party lead me to conclude that the detailed questions relating to specific rule changes to prevent branch stacking and reinvigorate branch organization, participation and so forth, are secondary and somewhat pointless. Let's face it: everyone knows that technical rule changes designed to prevent stacking and so on will easily be subverted by the party's self-replicating faction-bots—as happens, without fail, every time such minor and inadequate changes are tried. Cynicism and bush lawyers (something we are never short of) will find a way, always.
The enduring problem (as I suspect everyone knows but thinks it pointless to say) is the continued existence of organized factions. I know of no other party in the world which has factions that are so institutionalized that they have constitutions, binding internal ballots, elected office bearers, paid organizers, and so on.
In other social-democratic parties, loose and rather informal factions exist based around philosophical commonality, newspapers, think tanks and personalities (think Hillary Clinton v Bernie Sanders). Nowhere else are parties within parties permitted. (The practice of highly organised formal factions evolved only recently in the UK—and look what damage it did to the British Labour Party.) Nowhere else are such practices openly built in to the public decision making of a political party vying for government within a democracy—which when you think about it, is quite extraordinary and highly morally questionable.
Why is this arrangement wrong? The very idea of an organized faction is to subvert democratic processes. If you have organized factions that are bankrolled by internal interest groups, with binding decisions, and inter-factional negotiations deciding all important matters, then you simply can't have democracy that functions according to the intended internal democratic rules. Democratic rules need to more than just exist on paper; they have to work to have meaning.
If you want a quick example of how ridiculous the functioning of the Victorian Branch has become, consider the recent preselection process to replace Jenny Mikakos. Despite the state branch's processes having been suspended to reduce factionalism, it's as if nothing changed. The faction leaders chose the candidate behind the scenes, backgrounding the media, just as before. In other words, the party members and their democratic processes are so irrelevant that the factions continue to operate in the members' complete absence. Like a form of Artificial Intelligence that has survived and continues to operate after the death of the human race, Labor factions have survived the death of the branch membership. The ALP is no longer a party; it is a web of factional power. Its mental atmosphere is Machiavellian and corrupt—something officially recognised by the fact that the branch has had to be closed down for the next two years. Everyone knows this.
Why must this end? Because the factional system now so dominates the party that it is discouraging progressive-minded people – especially the young — from considering joining us. While the parliamentary party is diverse in identity terms and contains many excellent people, there's a sameness about many of those in it, populated as it is by people who came up through the factional system. To put it mildly, as the Four Corners episode and recent revelations have demonstrated, some of our senior figures don't seem to have an overly strong interest in public administration.
What should be done? Many will think the answer is a return to the old, ordered, power-sharing days that existed before the factions were Balkanized—when Left, Right and Independents did sensible deals to decide preselections and office holding. Take the heat out of it, get it off the front page, etc… Is that all the democracy we can aspire to? Three people in a room making our big decisions for us? No.
There is only one solution that has a chance of working. Organized factions—with names, constitutions, elected executives, paid organizers, bank accounts and binding voting—should be outlawed. In other words, the Victorian Branch should outlaw the existence of parties within our party. Involvement in such groupings must lead to expulsion. Then party leaders and ordinary members need to get together and thrash out from scratch a set of rules that would create a membership-based organisation that is transparent, democratic and functional. We need party members to operate as sovereign individuals, coalescing loosely and in non-binding ways around political beliefs, not factional interests. I know this is likely to be regarded as too 'big picture' and 'out there'—but if we believe in democracy we should be strong enough to follow it through.
---
Dennis Glover has been a member of the ALP for 38 years and was a member of the British Labour Party for five years. He has spent many years as an adviser and speechwriter to Labor leaders at the state and federal level. Most recently, he helped draft the Federal Platform that will be presented to the next National Conference of the Party. He is now a speechwriter, writer and novelist.