Julia Thornton writes: Most of the effort made to date to reform the Victorian ALP has addressed party process and administration. People mention, then shy away from coming to grips with 'culture' as too difficult and indeterminate. However until this is addressed, the current behaviours that result in branch stacking will simply find new ways around new rules and accountabilities. Rule changes and process changes are not enough.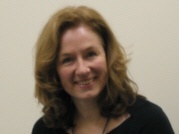 However until this is addressed, the current behaviours that result in branch stacking will simply find new ways around new rules and accountabilities. Rule changes and process changes are not enough.
Educationalists and social psychologists know that preventing bad behaviour is insufficient to promote good behaviour. Simply preventing someone from behaving badly in one respect will not prevent repeated attempts to achieve the same ends differently if the same incentives and motivations are still present.
Geoffrey Watson, SC tried to find what those motivations might currently be for branch stackers. He writes: At least with someone like Bastiaan, you can say that he did hold to some incredibly socially conservative views, which were at the forefront of his thinking. Tell me what Adem Somyurek's political philosophy is. You won't find one. It appears to be about power for power's sake.
This looks like a problem of either blind loyalty or lack of a personal moral compass, but that is an individualistic interpretation of the problem. Instead it can be valuable to look at the problem as stemming from a set of perverse incentives.
What's the mechanism? (a perverse incentive for personal progress over group good)
The key perverse incentive is that access to personal rewards and achievements (status, power, self aggrandisement, ideological control) are predominantly through organisational pathways within the Party that are not in the long term interests of the party as a whole.
The effect of this is "goal displacement" where the collective goals and the good of the organisation as a whole along with the maximisation of its capacity to do good in society as a whole, are displaced by the lure of immediate instrumentalist goals that lead to personal success.
Goal displacement activities include:
branch stacking to enhance personal power.
suppression of internal democracy, so only a few voices are heard
suppression of internal information exchange; knowledge is power
rationing of support, influence and enabling activities to the few
erection of internal barriers dissuading people from support and action on goals for the good of the whole party
a preference for fewer rather than greater numbers of Party members; this removes competition, increases the likelihood of groupthink, and makes it easier to control ideas and exclude independent, non aligned, or critical thinking; it empties out dissent, but thereby empties out attracting the wider support of the population
a blindness to the societal impact of internal party cultural preferences whereby the members who ultimately become representatives of the entire country are skewed towards rewarding special interests and confined to elevating insider elites – in what image will they shape the country?
Current avenues providing access to status and power create a huge reward for doing the wrong thing.
Factions as a perverse incentive
Because factions have their own internal systems of sanction and reward, they reinforce perverse incentives. The reward to those within them is maximisation of their aims and closed circuit decision- making limited to themselves and their close allies.
Factions are internal microcosms of the party, in that parties themselves are aggregates of people coalescing around a set of ideas, an ideology or an identity, or all three.
But every form of community has a boundary and every boundary creates insiders and outsiders. That leaves questions about where borders ought to be drawn, in whose interests, and how permeable those borders should be.
As Janet McCalman put it;
Factions have their place as historical congregations of shared sentiment and loyalties, but they are not the party. They can be a creative part of the movement, but they do not have a democratic mandate to rule the party. They do not own Labor. They are the 20% self-selected elite: a ruling class that manipulates the whole party for their own ends.
The argument is often put that factions allow for coalitions around ideas. Any change to process or culture such as the presently mooted reforms which might make factions more difficult to form, is thought to be also detrimental to the refinement and enactment of clear sets of ideas.
But liaisons around political ideas happen all the time under a huge variety of conditions. Inside Parliaments, there are numerous semi formalised friends of… groups of parliamentarians that promote a particular ideas perspective, sometimes across party lines. ALP issues based satellite groups such as LEAN, Rainbow Labor etc, are coalitions around ideas. What would be difficult is preventing coalitions around ideas – they are such a natural part of human politics.
Right now, it's debatable whether ideas are even the main stock in trade of factions. At present it is hard to find differences or developments in ideas held by them. Their function in practice seems to have displaced the hammering out of a set of political ideas, in favour of other more power oriented political functions. They have become groupings that develop an ideology or an identity that creates sufficient social glue for members to coalesce around strategies for access to power.
Where things go wrong then, is where coalitions around ideas are conflated with factional control of internal process and power, managed so that it determines the whole of the public face of the organisation.
Public trust
Corporations are beginning to understand that public tolerance for such manifestly self serving behaviour is wearing thin. Demands for their "social licence to operate" are expanding in response to their perceived narrow, self interested decision- making, especially as it impacts on the wider needs of society.
But political parties have been exempt from this societal pressure towards ethical behaviour up until now. The slide over the last ten years in trust in government and in democracy has been an indication that the system is failing and that the need for change is growing (see the Edelman Trust Barometer).
Like climate change, this decline in trust occurs slowly over time without too much evidence of directly attributable catastrophe caused by party malfunctions. But like climate change, inaction on specific activities like branch stacking that undermine public trust could then trigger system collapse.
How to make a cultural change to an open and ethical party (a virtuous incentive for personal progress via group good)
To change culture, you must change behaviour. Maggie Thatcher knew this. It is why she single-mindedly worked to replace as many social interactions as possible with market transactions. She normalised the market economy and its internal transactional relations to a point where it is now difficult for most people to think outside the model as the template for the majority of their organisational and interpersonal relationships.
None of us would advocate the content of Thatcherism, but I do think that Maggie had grasped a fundamental of social psychology.
At present most of the remedies for branch stacking and other unethical behaviour are focussed on ring fencing it with changes to rules and processes. I think we have to change motivations.
Ideology or self aggrandisement both work as perverse incentives, encouraging bad behaviour to leak through the gaps in any administrative or process defences against branch stacking. Acquisition of social status, political rewards, and power offer other incentives to the same behaviour.
These are powerful incentives and hard to overcome in their own right. But it is possible to offer an alternate route to social recognition and power.
The best counter incentive is public recognition and reward for good behaviours. We need to re-set the cultural goals so they benefit the party widely and do not just reward individuals or groups who reduce power and control to the hands of the few.
Some suggestions for a more ethical culture
Ethical leadership
Change should start from the leadership, or failing that, be supported by the top of the organisation.
Ethical standards should be demonstrated in action all the time by those who stand as role models within the party. The leader should deliberately, albeit infrequently, speak in support of ethical conduct, especially drawing attention to improper or unethical instances.
Ethical leadership should be visibly there, right from the start of any political career, the moment of joining the party.
Party leaders should arrange for a formal Induction of new members into membership of the Party that includes training in ethical judgment . It should be followed by in-service training which should include refreshing and enhancing ethical standards.
2. Provide guidance
– Interlinked ethical systems
As with the maintenance of ethics in the larger parliamentary system, ethical checks and balances operate far more effectively as part of an overall ethical system of processes and institutions as opposed to a disparate collection of un-linked monitors and oversight bodies.
Parliaments in the UK, Canada, and (surprisingly) the US Senate and elsewhere do not just rely on an integrity commission to check parliamentary misdeeds, they rely on a system that on the one hand includes sanctioning bodies that can monitor and check at several levels.
They also rely on separate but related ethics education arms that at their best are able to travel at the pace of their Parliamentarians' learning and be at their elbow when guidance is needed
These provide good models of what might be designed an ethical system structure within the party. The key to good ethics education inside a parliament is to work out where the trust networks are and to ensure they are getting the correct behavioural information to disburse. The same applies to parties.
(Some footnotes here: There are already providers for this service eg the Ethicos group but it could equally be undertaken by the Labor Academy.
See particularly the work of AJ Brown on integrity systems (as a whole).
The National Assembly of Wales has a stand out ethics education unit.)
– A code of conduct
A second tool of guidance is to set ethical standards. An enforceable code of conduct that begins by capturing consent by involving everyone affected in its design and creation could go a long way to help.
To make enforceable such a code of conduct requires the appointment of a respected "ombudsman" with sufficient powers and independence to deal with alleged misconduct and impose effective penalties without entanglement in conflicts of interest.
3. Reward good behaviour – make it an incentive!
These rewards can be as broad as imagination is wide.
– Recognition
Some rewards might include simple awards and recognition symbols for people who have contributed to cooperative activities that help the party such as volunteering to help out with campaigns at all levels. Or they may be awards and recognition for high levels of transparency and accountability in the Party.
– Organisational advancement
Other rewards might be more central to party status, such as a set of mandatory criteria for promotion within the party that rewards co-operative ethical behaviours or that include a kind of internal measure of ethical service to the party. Pathways to promotion and preselection should automatically require achievements that are in the long term interests of the party as a whole, and in the interests of open, ethical political action that builds trust for the good of the country as a whole.
The idea requires brainstorming for its detail, but the principle of a reset of internal incentives and rewards to promote those who can demonstrate pro-social, pro Party, (in a good way), pro public-good behaviour should be adopted.
If you have to be good to access power, recognition and status, you probably will be.
A road map for a better party
No culture change occurs within a short time span. This initiative will require a lot of thinking about how to make it work, much consultation with behavioural and ethical experts, and a planned rollout of changes over time.
This long term process might be aided by instantiating an internal party ethics unit that evaluates internal processes and objectives against a set of ethical criteria in much the same way that the Victorian Charter of Human Rights and Responsibilities Act 2006 sets out human rights criteria for evaluation of all legislation, implementation of policies or delivery of services.
As has been much repeated since the advent of Covid19, a good catastrophe creates an opportunity for change . Let's ensure that prevention of branch stacking and the subsequent intervention of the Bracks / Macklin inquiry will provide both the opportunity and the will for a major overhaul of party operation that results in the emergence of a refreshed party which is both more ethical, and ultimately, more effective.