Janet McCalman, panelist at the on-line Open Labor / Per Capita panel event answered: The following proposals for structural reform to bring about accountability, integrity, transparency and democracy to the Labor Party were drawn from the collective experience and advice of unaligned and independent party members.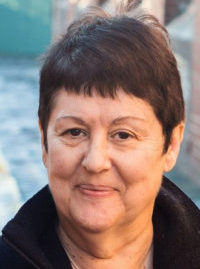 The recent branch-stacking scandal reveals the fragility of the Victorian branch's structures and operations.
Maintaining 'stability' by means of a 'gentlemen's agreement' between two strong personalities is also fragile and oppressive. It was too easy for a third strong personality to grasp control of the operations of the party in a matter of a few years.
If we are to prevent branch stacking and corruption, we need deeper structural change beyond improving the administration of memberships, mandating secret ballots for party all party elections, and improving the prosecution of wrongdoing.
If we are to make our party accountable, decent, transparent and democratic, we have to confront the inconvenient truth that our present voting and pre-selection processes disenfranchise around 80 per of our members: that is those who choose not to join and become active in a faction.
Factions have their place as historical congregations of shared sentiment and loyalties, but they are not the party. They can be a creative part of the movement, but they do not have a democratic mandate to rule the party. They do not own Labor. They are the 20% self-selected elite: a ruling class that manipulates the whole party for their own ends.
Necessary reforms to introduce transparency and democracy into Victorian Labor:
Apply the rules on one person, one vote by secret ballot
Abolish the Public Office Selection Committee as they have in NSW
Institute VEC supervised ELECTRONIC DIRECT VOTING by all eligible branch and union members for:

State Administrative Committee
Policy committees
The State Party Officers Committee
State Conference delegates
National Conference Delegates
National Party officers and give them voting rights on the federal executive
Party leaderships 50/50 with members of caucus

Require all candidates for party positions to declare their factional allegiances and reasons for them, so that members know who and what they are voting for.
Require all candidates for party positions to prepare statements of their values, interests and goals, as well as of their party, union and work experience.
Require the factions to create manifestos of their values and purposes: what do they actually stand for? What is their purpose?
Require all paid officials to resign from a faction on appointment, and to desist from attendance at faction meetings.
Bar parliamentary staffers from holding branch or FEA positions because of potential conflict of interest
Pre-selections to be by VEC electronic ballot after the viewing of candidates' interviews with a trained panel that comprises both state and local branch representatives. Pre-selections to focus on candidates' values, speaking ability and character (e.g. emotional intelligence)
Party Officers Committee to retain the right of veto over pre-selections in justifiable circumstances e.g. an egregious or corrupt selection; an exceptional external candidate whose election to parliament would be in the national or state interest (e.g. John Cain, John Button). This should be supported by wider consultation within the party at state and national level. This committee comprises the President, two vice-presidents, and two members of the Administrative Committee, an under the current rules, they can only act in unison.
These reforms would enfranchise the body of branch members, who should be joined by members of affiliated unions who would vote as party members, not under orders from their union, by secret ballot. We note that the discussion paper has little to say about affiliated unions even though their leaders exert great power within the state party and over pre-selections.
Rules of eligibility for voting by branch members will need to be developed. If compulsory voting is good enough for the nation, it's good enough for the party and would constitute one item of evidence of engagement with the party. Electronic voting fraud can be forensically detected. The voting would be under the control of the VEC or AEC.
Electronic polling and consultation can also be employed to engage members in policy discussions. Such polling is easy and very low cost. There is no reason why Policy Committee meetings via ZOOM could not be witnessed and commented on by members. ZOOM can also enable exercises in deliberative democracy. Eligibility for voting might therefore be based on a package of electronically measured engagements with the party.
The Labor Academy can provide induction and training programs for all members and develop programs to mentor and train those hoping for political office. It can do this in community languages and in AUSLAN so that people are not further disenfranchised.
This package of reforms to the structures of voting and participation would not only ensure greater integrity, they would transform the culture of the party by enfranchising members.
Young people would want to join a party that operates as an active democracy. They would ensure that the party secretariat works in the interests of the whole party, not one faction or another. Rhetoric is not enough. We need to change the very structures of representation and authority in the party.