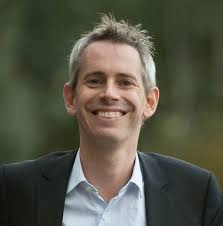 Andrew Giles MP, panelist at the on-line Open Labor / Per Capita panel event answered: The answer to the question is yes – but, respectfully, I don't believe this is the right question. We have to address the question of how to reform Labor, on the understanding that this is an existential question.
We can't presume that we'll just keep on keeping on. Formerly successful social democratic parties around the world have ceased to be parties of government.
How we function internally matters to how capacity to keep being the vehicle for progressive change in Australia into future. How power is organised and distributed within the party is important, but we must keep our focus on the question of the (re)distribution of power in our society.
Obviously, we need to have trust in how Labor works in order to earn the trust of voters that we can secure a just society through our work in government
I'd like to make a few high-level observations, and then touch on a few aspects of the discussion paper recently circulated by Steve Bracks and Jenny Macklin.
Recognising that the reform debate is a debate about how power is distributed, and that what we need to be doing is giving more power to the true believers, through taking it away from those who make unaccountable decisions in back rooms.
This requires opening up information on decisions to enable informed debate. It's ridiculous that in our Information Age, it's more difficult than ever to find out what's going on in Victorian Labor. Our website could not tell members less if it tried. Information is power, more so than 'numbers'. Let's share it, widely.
We desperately need a professional party administration. Involvement in the party shouldn't depend on luck, whether the local branch happens to work for you. Membership participation, and rights, should be a matter for the party organisation.
Reform principles and past experiences
I've been involved in this debate all my adult life, without conspicuous success, so bitter experience informs this contribution.
I'm convinced that the most important thing we need to do is build a shared vision of how our Party should be, and then work to implement it.
We need to identify first principles first.
Along with Party President Susie Byers I've tried to identify six such principles. I don't suggest these are perfect, but I hope they can shape debate.
In summary, I believe we should be working towards a Party that
is characterised by integrity in all we do;
is open, inclusive and transparent;
values activism, ideas and debate;
recognises that members bring different perspectives, interests and talents;
will reinforce our links to working people, and unions
is committed to diversity.
Past reforms has foundered because they have been reactive and piecemeal, lacking cohesion. We see this in the present state of the Rules, a document that is hard to read and harder to make sense of. Instead of solving the last problem, we need to think about how we can meet the challenges of the future.
The continued persistence of branchstacking, despite a series of rules changes designed to stop it, shows us that complexity will always to the enemy of equity, too.
We need to find the structures, and maintain the culture, to end branchstacking but our ambition must be greater than this – we need a vision of membership that's positive.
I think we are almost unique as a membership based organisation that devotes practically no resources to supporting its membership. This must contribute to enabling branchstacking too – it tends to flourish where our branch structure has become moribund, captured, or both.
More than any rules changes, a stronger and more democratic Labor Party in my view rests on three things:
I feel I should touch on the role of factions. I'm a proud member of the Left, and this is important to me.
It's also important to me that Labor continues to be a broad-based party of government.
In this context, I believe is an important role for factions, as places where people come together to pursue shared objectives within the Party. But this can't be patronage, or the formation of parties within the Party.
We need to both recognise that the formation of factions is inevitable and in itself neither good nor bad, but seek to orient ourselves towards a positive understanding of the roles and responsibilities of factions in Labor. This starts, again, with more openness.
Some responses to the discussion paper
The administrators have done a terrific job in restoring confidence in how our party can function, and in engaging the membership about our future.
The paper they have distributed and sought comment on does a terrific job in framing the choices we need to make. As I've said earlier, I think we need to consider these having first clarified what are the foundational principles on which Victorian Labor should operate.
I've set out mine, and I'll add some reflections in that context.
First though, I'll state my strong support for members to have their say, directly, in selecting our senators.
Looking to the rules for membership, it's striking how they codify a member's obligations to the Party, exhaustively. I'm not usually one for mutual obligation but I'll make an exception here.
We need to flip this coin, and pay much more attention to what a member should be entitled to expect from the Party, in order to contribute to our collective effort.
A key question for us to resolve is the structure of party organisation. In my view the present structure is pointless. And anachronistic.
Our internal organisation should reflect our outwards-facing campaigning, and the ways in which members come together must be consistent with our representative structure – at the moment, we fail on both counts.
We also need to provide means of involvement that reflect how people live their lives in 2020, not 50 years ago. We should facilitate the effective participation of all potential Labor members, not exclude everyone in an area who can't make a 7.30pm meeting on the second Tuesday of the month. Or who isn't comfortable going to a pub, etc etc.
Our governance and confidence in decision-making must be priorities. At the moment ordinary members feel like they can't have their say and too often they have been right. This must change.
Labor's membership must better reflect our supporters. This requires looking at what's not presently working, and listening to those who are under-represented. We need a plan to have 50% female membership, and to consider diversity targets more broadly.
We talk a lot about growing our membership but do nothing to retain or engage existing members. This is crazy – and unsustainable. We must do all we can to value the members who give so much to our movement, who've been let down by those who sought to capture the Party for their own ends and who, at the end of the day, are the Labor Party.
Everything we do must focus on them, on ensuring that our members, including of course affiliates, drive the change process that's now underway.
And then continue to, democratically and inclusively, shape the future of Victorian Labor so that we can retain and regain governments, and build a decent society.
---
Andrew Giles MP has been the Australian House of Representatives member for Scullin since 2013. A former principal lawyer at Slater and Gordon, he currently serves as a member of the Labor Shadow Ministry as the Shadow Minister for Multicultural Affairs and Shadow Minister for Cities and Urban Infrastructure. Giles has previously served as a federal parliamentary convenor of the Labor Left faction.