To whom it may concern,
We, a group of Labor People of Colour, write to Open Labor regarding the makeup of the panelists on your forum. We are a cross-factional group of people of colour within the Labor Party, who are committed to supporting, educating, advocating and fundamentally transforming the way Labor approaches the Australian BIPOC community and its BIPOC members (Ed. note BIPOC is the acronym for black, Indigenous and people of color).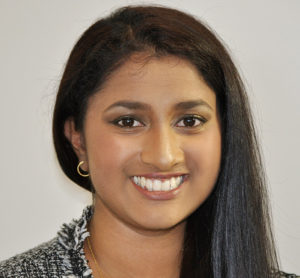 Thirty percent of our population is born overseas, yet the makeup of our party, its elected officials and all other administrative and grassroots bodies do not reflect this. Despite the increasing diversity in our population, our political system continues to exclude such perspectives in its discussions and decision making.
As such, we are writing to you to express our concern at the lack of diverse voices at your Cross factional on-line forum on 9 September – What kind of reform Victorian Labor needs & why.
Your forum aims to discuss issues within the Labor Party and how the party can reform after administrators were appointed. While we commend the initiative to foster a conversation around a proactive and democratic party reform, we are disappointed that you have chosen not to include the perspective of people of colour in this important discussion.
Labor members of colour are disproportionately used as pawns for factional infighting and branch stacking in our democracy and our party, yet lack a voice in platforms such as this one.
This public forum would especially benefit from the input of people of colour as a group inordinately impacted by the undemocratic conduct recently revealed within party and membership structures.
POC in the Labor Party continue to be used as tools for the political advancement of mostly white people and power structures, yet we continue to be disempowered.
Our contributions to this party, that we care about and work tirelessly for, prove less valued and overseen in opportunities such as this one.
The voices of us legitimate members of the Labor Party who are people of colour continue to be overridden and silenced, further alienating the party from representing its voters and supporters in key outer suburban, often marginal, seats.
The Labor Party has members from such a diverse range of backgrounds and as such we expect this to reflect in all its activities internally and externally, including public discussion forums. In this case, we believe there is inadequate representation in your forum, ignoring a vital voice in the conversation around reforming the Victorian Labor Party.
We encourage you to rectify this problem and are happy to consult with you about how this can be done. We look forward to hearing from you soon.
Kasuni Mendis
On behalf of other People of Colour in the Labor Party
---
---