Administrators Steve Bracks and Jenny Macklin wrote to Victorian branch members today saying:
Dear fellow Victorian Labor member, Our Party Platform speaks to our hopes as a Party of progress, and we seek change through the power of parliamentary democracy.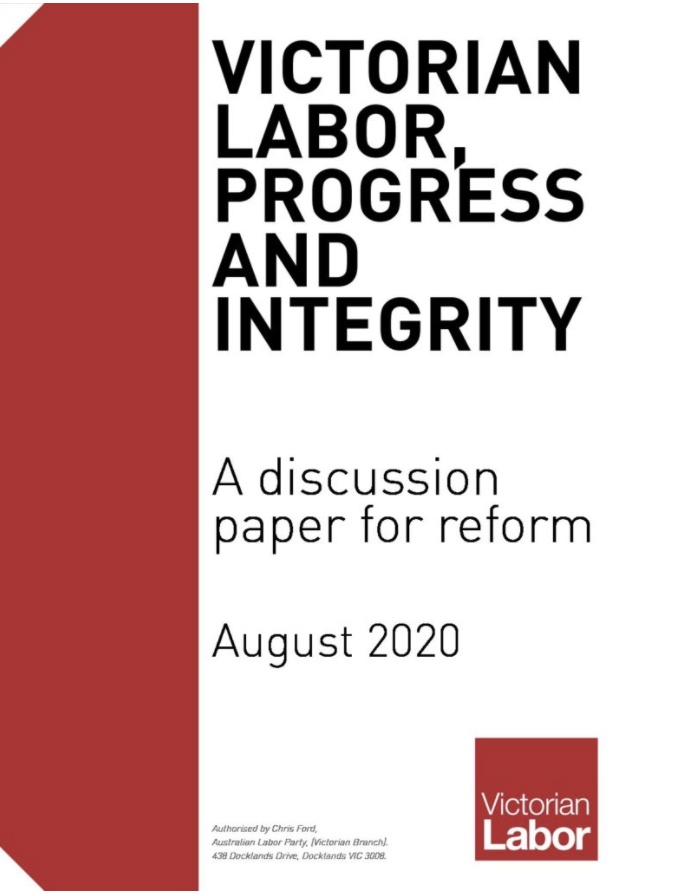 We write today to encourage you to be part of developing a new foundation for the Labor Party in Victoria.

The Discussion Paper – Victorian Labor, progress and integrity – seeks your views on the changes required to ensure Victorian Labor operates with integrity, and that members are genuine, consenting, and self-funding.

We seek your views on how we can create a governance framework fit for the challenges of 2020 and beyond.

But more personally, we wish to hear why you joined the Party. We wish to understand what you are passionate about doing, and what you want to devote your energy and talents to.

This discussion seeks to give you the opportunity to do that – to have a voice in the party, to join meaningful policy discussions and nation-changing campaigns.

The discussion paper is based on ten topics, each coupled with a small number of questions for your response. You may respond to all or some.

The simplest way to respond is to visit www.viclabor.com.au/change and provide your submission by 14 October 2020.
The discussion paper is here. [PDF 237KB].

Thank you for helping us renew and revitalise the Labor Party in Victoria.

In solidarity

Hon Jenny Macklin Hon Steve Bracks AC
We can secure that progress if our Party's foundations are strong and firm.